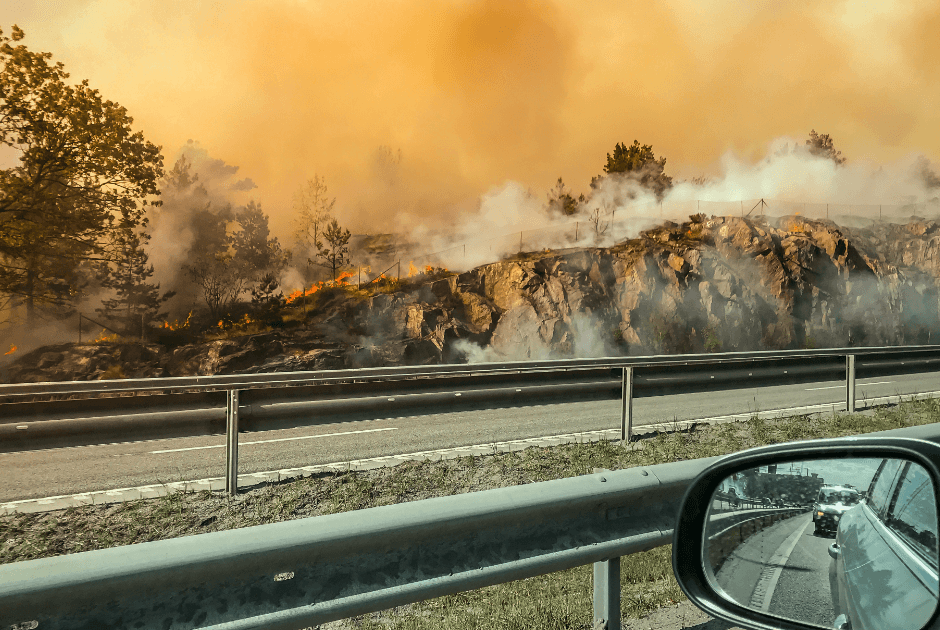 How to Vote for Climate Justice and Address the Climate Crisis
For all of us living in the Bay Area, the smoke, fires, power shutoffs, and eerie orange skies have made action combating climate change even more urgent. We know that Black and Indigenous people of color are impacted first and worst by the poisoning of our air, water, and land — and that our elected leaders at every level have a role to transform our economy from one of extraction to one of regeneration.
On the November ballot we have lots of chances to push forward a climate justice future, starting right at the top. There is no more important choice to protect our climate than beating Donald Trump, so jump out to Seed the Vote and find many ways to call and text voters in battleground states to kick the number one threat out of office.
Further down the ballot, the most important climate races in the Bay feature three powerful Black women vying to lead at the local level. After pushing Berkeley's Fossil Free City work, city councilwoman Cheryl Davila is facing a challenge in her re-election campaign, and deserves to stay in office.
Affordable, renewable public transit is one way we need to build our climate future and Jovanka Beckles is running for AC Transit board to do just that. If elected, Beckles would bring visionary credentials and a track record of fighting for people-centered climate solutions to the East Bay's bus and transit system.
Lateefah Simon looks to fend off a well-funded, conservative challenger to her seat on the BART board of directors, where she has worked to protect workers, fund climate solutions, and move resources away from policing and into clean, reliable transit for our communities.
In Richmond, the battle for the health and well-being of people and the planet alike plays a big role on the city council, where the oil giant and climate villain Chevron has spent millions to avoid accountability. Melvin Willis, Claudia Jimenez, and Gayle McLaughlin are running to stop Chevron in its tracks, and they deserve your vote.
Our elected leaders at every level have a role to transform our economy from one of extraction to one of regeneration.
Outside of choosing our elected leadership, there are lots of ballot measures to invest in a climate justice future all over the Bay as well. In the South Bay, Santa Clara County residents can protect their water supply by voting yes on Measure S, and manage public lands to fight climate impacts like floods and wildfires by voting yes on Measure T. Voters in Santa Clara, San Mateo and San Francisco counties can also expand funding for CalTrain, the green transit alternative to some of the worst and dirtiest traffic in the country by voting yes on Measure RR.
A number of so-called "utility users' taxes" have cropped up at the local level, some of them claiming that they provide climate justice benefits. The truth is, these are mostly regressive taxes that let the giant Wall Street-owned utilities off the hook, and force residents to pay extra to keep our lights, refrigerators, and air purifiers on. In Berkeley, it's a little more complicated, as the tax is slated to fund an important climate equity fund — but really, it should be PG&E paying to fund climate advancements, not the people. In this moment of deep recession and coming fights over budget cuts, we don't want to take away existing revenue streams that fund our communities, but adding these new taxes is not the right move.
Finally, standing up to the fossil fuel industry is always hard, especially when you live in the shadow of the poisonous refineries in the deep East Bay. Tamisha Walker is running for Antioch City Council to stop the giant corporations that have fueled climate change and poisoned our air and water, and transform the Antioch economy of life-giving work. She's speaking out against proposed drilling on the Antioch/Brentwood border, and if elected, will fight for clean water and good jobs for all people in Antioch.