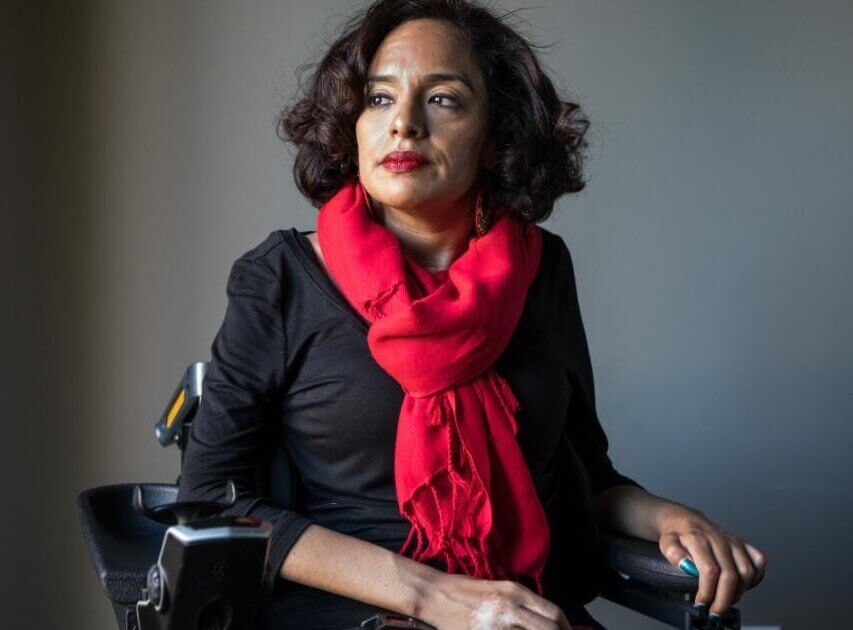 Part 2: "I care not just about inclusion, but about changing the systems for people of color and their families": An Interview with San Mateo Union High School District Board of Trustees Vice President Ligia Andrade Zúñiga
In March 2023, we interviewed San Mateo Union High School District Board of Trustees Vice President, Ligia Andrade Zúñiga for Women's History Month. Vice President Zúñiga is a longtime community activist and is a champion for education, making sure students have an equal voice to communicate their experiences and their needs, including all those who are invisible, underserved, and underrepresented.
Here are some of her thoughts from her running for office to making sure that our schools, political arenas, and our communities are accessible to everyone.
---
BRA: You mentioned that the endorsement process is not really fair or it's really based on social networks. So I want to ask, is there anything that you think organizations like Bay Rising Action could do to support candidates better? We have an endorsement process. Are there ways that we could make it more accessible or should we just do more to let candidates know that there are support systems out there?
LAZ: I saw many endorsement processes as basically popularity contests. It's unfortunate for people who haven't run before when they don't know the networks, and there are pipelines already established.
We need to think about all of these questions and create a pipeline for the leaders we want to see. I'm interested in elevating all of these different programs that exist to help people run for office, specifically people who are "invisible": people of color, people who are disabled, people who are in the LGBT community, and immigrant communities. I'm also interested in thinking about fundraising as a way to support.
BRA: Do you have any advice for other people who want to run?
LAZ: Start as early as possible. Once you start thinking about running, start thinking about who you want in your cabinet and who you want on your team. Get specific and focus on people who are organized. Get your website up, get your resources up as soon as possible, and especially your fundraising systems. Your financial accounts, donation pages, and things like that.
Start doing research on resources that are available for you. There are trainings for people with disabilities who want to run for office through the National Council for Independent Living. It's a whole series. Youtube has a ton of information. Start talking to people and build relationships. And don't be afraid, because there's always going to be someone out there who will resonate with you, and you can change that person's life. You can change that person's perception of themselves and what it means to run for office.
BRA: Now that you've been in office for a little over two years, what are some things that you wish you knew before you ran?
LAZ: I wish I had more time to create more community events and discussions. I was able to talk with a lot of people while we were sheltering in place, because it was easier to talk to a million people in one day, but now that everybody's in person, it's hard because you have to think about transportation issues.
I also wish there was more time to learn about the people in the schools, other school boards, and how they all work. I love attending webinars, learning about communities, and learning how I could best advocate and build on the knowledge I already have. So I just wish there was more time in a day [laughs].
BRA: Definitely. For our last question, with it being Women's History Month, we are curious: who are some women in your life who inspire you?
LAZ: Oh my gosh. So many people in different ways. Definitely, the people involved in social justice and civil rights. Like Angela Davis. My favorite quote by her is, "You have to act as if it were possible to radically transform the world. And you have to do it all the time." People with disabilities like Tammy Duckworth, who fight for their communities. AOC is another one.
But in my life, I have so many people I admire. The people that really helped me through my campaign, young folks. There's a young lady named Mei Mei Chun Moi. She is a young woman of color with a disability, and she is fearless. She's friends with my older son. She's about 25. She goes to UCLA, she's in law school, and I admire her so much because of her drive and ambition. I've met so many wonderful people that I admire so much.
I also want to shout out Samia Shoman. She is one of the leaders in our school district. She oversees the English Learners program, a program we have for newcomer students called Bridge, and participated in the development of our ethnic studies curriculum. She's the only Palestinian Muslim woman working in our district. Right now we're having a lot of conflict about our ethnic studies curriculum. People are really scrutinizing her and saying a lot of really bad things about her because she has been vocal about supporting Palestine.
So we're getting a lot of scrutiny from conservatives. It's really hard, but I see her strength every day. People even scrutinize her children, they're combing through her Twitter feed. Fox News called. It's been really outrageous. And she still comes to work every day with her head high. I know she has no other choice but to be strong, but she is not allowing it to influence her work with the students..
BRA: Wow. Yeah. And that highlights how important it is to support women, specifically women of color. We all are just human beings and we all deserve to learn and have a quality education. And there's so much misinformation right now.
LAZ: Yes. And she is still showing up every day for our students. That's the most important part. I have this framed poster on my wall that says, "Support women who support women who support women who support women." We have to support each other, be there for each other, be present for each other, even if we can't change something at that moment for someone. We need to just be there to listen.
BRA: Yeah. Even though it's Women's History Month, the history is still happening right now through the work you're doing, and the work your coworkers are doing. That's the really important thing that we want to highlight.
LAZ: 100%. I really appreciate Bay Rising and Bay Rising Action. I'm doing the Bay Rising Progressive Governance Lab. It's so empowering and validating to be in a community with people who are like-minded. With all of this stuff we've been experiencing with ethnic studies, it's really hard not to get down, to feel hopeless sometimes. And I know we're supposed to be hopeful, and I am, but there are times when it weighs on you. There's only so much you can take, you know? And so to be in this space is re-energizing.
BRA: Yeah, it's so inspiring to know how many great people are in the Bay Area, contributing to their communities. That's our goal at Bay Rising Action, to get people who have the drive and the commitment to their community in these places of power.
Thank you, Ligia, for taking the time to speak with Bay Rising Action today. San Mateo is lucky to have you. I think it's really admirable the work that you're doing. I'm sure you're going to have a positive impact on not only the students but on other people who hope to run for office.
This interview has been edited for length and clarity. [link to part 1]