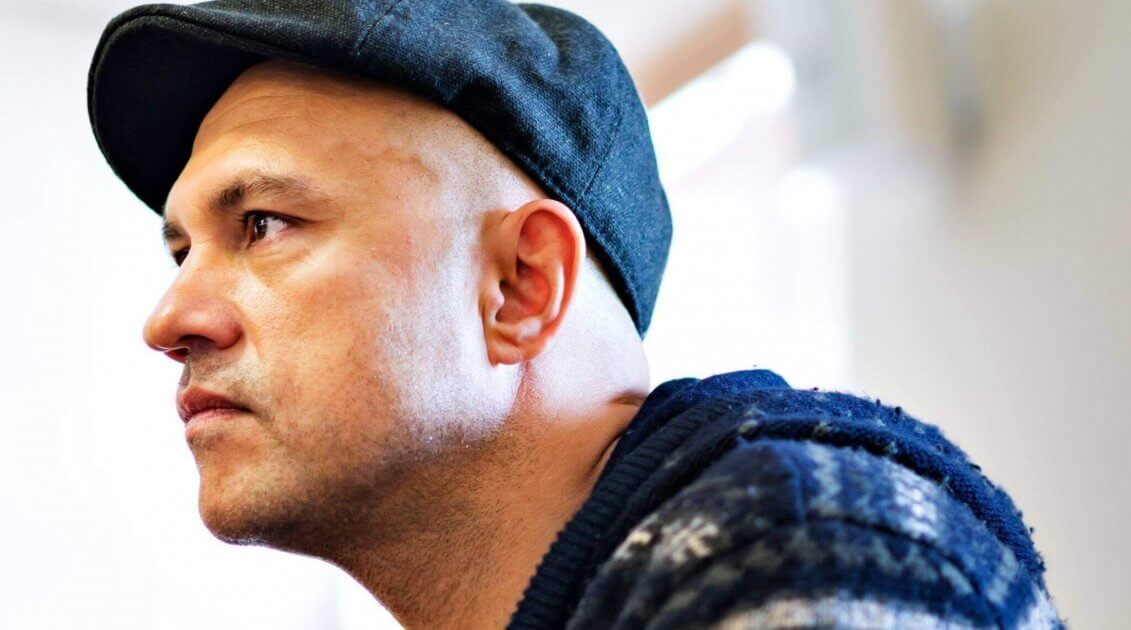 Just Recovery and Tenants Organizing During COVID-19: Interview with Tony Roshan Samara
One year ago, in March 2020, COVID-19 was declared a pandemic by the World Health Organization. In the year that followed, our communities have faced unprecedented threats and challenges. As unemployment and housing instability grew, tenants rights and housing justice organizers got to work doing what they have been doing for decades — working to build power and seek safety and protection for low-income and communities of color that are strategically and historically undermined by the housing system in the United States. Bay Rising Action interviewed Tony Roshan Samara, Program Director of Land Use and Housing at Urban Habitat (title and organization for identification purposes only), to learn more about his experiences organizing during the pandemic, movement building, and moving forward with anti-capitalist solutions that center the most vulnerable in our communities.

---
BRA: What has your organizing during the pandemic looked like?
TRS: Right. My role is really more to support organizing rather than direct organizing. The upside of that is that I get to see and hear from a lot of different groups about what they're doing, and in some cases, provide support. The first three to four months of the pandemic had real panic: people were losing jobs, losing income, and were asking, "How are we going to pay rent?" This was before there was any substitute income or local or statewide moratorium. It was really just crisis management.
At that time, not only were people losing jobs and hours, but they were trying to figure out what the health dimensions of the pandemic and economic situation were. Looking back, it was a pretty chaotic time. We worked with groups through the Regional Tenant Organizing network. With some organizations, we were able to move online fairly smoothly and maintain connections with their base and members; others struggled with that. There was a combination of figuring out what was happening, figuring out what kinds of campaigns made sense, and figuring out how to help groups that needed help. There was a lot of figuring out.
As we hit the summer, the crisis was just as bad, but groups had reached a level of getting a handle on what was happening. This is when you started to see, even as far back as April or May, the first real pushes for eviction moratoriums. Throughout the summer, there were local moratoriums, there were county moratoriums, then eventually the passage of AB 3088 [which established the state moratorium] much later. In conjunction with that, there was a move and need to educate people about these moratoriums.
There is a world of difference between passing a law and letting people know it actually exists and being able to defend it.

Tony Roshan Samara
3088 [the state eviction moratorium] passed only because of the tenants movement. Not just what the tenants movement did this past year, but what the tenant movement did for the last 5–10 years. Building on that across the state is why we were able to push for something like 3088. If this pandemic had hit 15 years ago, I don't think we'd have anything like the state moratorium. Having said that, the moratoriums were insufficient by far. We're often told to accept the good and not hold out for the perfect — but I've never been in a situation where perfect was on the table. It's usually, choose something pretty terrible or get nothing at all. And that's kind of where we are. If you look objectively at what's needed and subjectively at what we got, it was pretty crap. The system failed the tenants, and is failing the tenants.
There is concern of a big wave of evictions that might happen [when the eviction moratorium expires, which is now June 30, 2021]. I don't know of anyone who's tried to project what that will look like in the Bay Area, or across California. All we know for sure is that tenants will continue to be incredibly vulnerable, and now they will be swimming in even more debt than before with no plan as for what to do with that debt.

BRA: You mentioned that as the pandemic hit you were organizing crisis management. As we see the pandemic and its impacts (debt, etc.) going on for the foreseeable future, how do you see the organizing around these eviction moratoriums becoming more sustainable? How do you see people plugging into this organizing for the first time?

TRS: If the eviction waves come as we are expecting, that could spur a whole new scale of tenant organizing. Let's say just in the Bay Area, tens of thousands of people facing eviction with no place to go — that could potentially create a much larger tenant movement. It's very possible that the state either extends the moratorium or does something to blunt the trauma, partly because I think they don't want California to be seen nationally as a state that is letting tens or hundreds of thousands of tenants to be left on their own. But, we have no evidence to think that the state is going to do anything meaningful to really get tenants back on their feet.
We still need rents canceled. I think there is opportunity in bringing together vulnerable landlords and tenants as two constituencies that actually have some shared interests right now.

Tony Roshan Samara
There's some interesting potential there. There's a range of things that potentially could happen, and to sketch it out simply — if nothing happens, that lays the potential for mass militant actions across the state. If you look at what we need, number one, regardless of the scenarios, we continue to need to be building durable tenant institutions (unions or associations or alliances), across geographies, across cities. Number two is continuing to bring in other sectors — like labor, for example. There are a lot of renters in labor but labor has not been a leader on social justice issues outside of the workplace generally. When we talk about things like social movement unionism, which we see in some of the teachers' strikers, there are lots of labor unions that could learn from that and really step more strongly into attacking capitalism.

BRA: Can you tell me about how you see the organizing you're doing right now, and that the tenant organizations are doing right now, potentially leading into a post-pandemic world? How do you see this advocacy for rent cancellations and eviction moratoriums affecting what being a tenant could look like after this pandemic?

TRS: We can talk about it within the just recovery framework, where the goal is not to get back to where landlords were screwing tenants because it's just an unequal system. This system gives landlords political power and financial incentive to screw tenants. It doesn't mean there aren't good landlords, but the incentive is to take as little care of your buildings as you can and squeeze as much rent out of your tenants as you can. Those are just the basic mechanics of any for-profit market. If we just end up back there, then we're back to where we were in 2019 and January 2020, which was a horrible housing crisis, especially for tenants. Any thought that getting back to that is progress–that's not something we're interested in.
What we want to be a part of is better tenant protection, strong statewide rent control, and getting rid of for-profit tenancy.

Tony Roshan Samara
That's obviously a much more transformative goal, that's not something we're going to see anytime soon, but we can use this crisis to talk about that and to begin to build some of those steps. So, beginning to talk about taking land off the market: if we hit a hard recession and landlords start losing buildings, those buildings should be put into public ownership and become essentially forms of social housing. If a landlord gets foreclosed on, don't auction that off to the highest bidder, give it to the tenants and run it as a public utility and then eventually turn it over to full tenant control. There's a massive opportunity for that. We're entering into a kind of New Deal movement, where things like that are on the table. That question is now before us again, and if we answer it wrong again, the question will come before us again in another 30 or 40 years. These cycles of capitalist crisis give every generation or so a chance to resolve and move past that into something more stable. Maybe we're entering into a time when that choice is before us again.