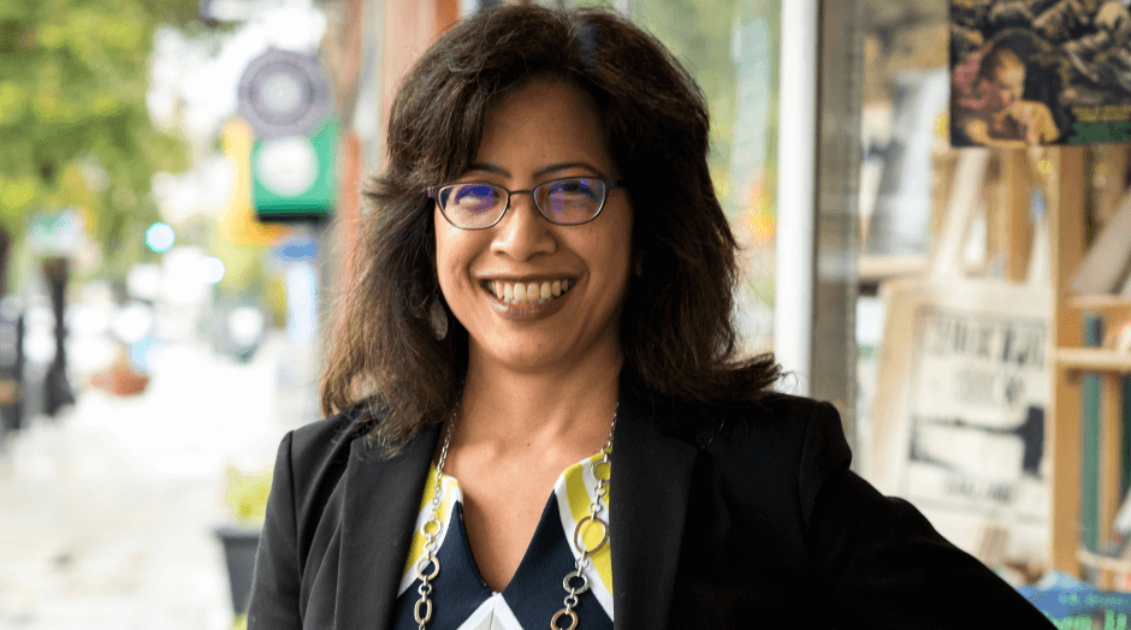 "I Was Feeling the Call of Community": An Interview with Oakland City Councilmember Nikki Fortunato Bas
In September 2019, we interviewed Councilmember Nikki Fortunato Bas, who is on the Oakland City Council representing District 2 which covers Eastlake, Grand Lake, San Antonio, and Chinatown. Councilmember Bas is a longtime community organizer. She worked for years with the East Bay Alliance for a Sustainable Economy, a member of Bay Rising, Bay Rising Action's 501(c)(3) sister organization.
Here are some of her thoughts from her first few months in office on what it means to govern in partnership with the community, and some inspiration for grassroots leaders thinking of running for local office.
See up-to-date information on Councilmember Bas's work since this interview, including creating a $12M fund for community-owned housing, protecting renters from eviction during COVID-19, expanding access to housing for formerly incarcerated community members, and reauthorizing the Oakland Fund for Children and Youth.
---
BAY RISING ACTION: Why did you decide to run for office?
COUNCILMEMBER BAS: My path into where I am today comes from a deep love for Oakland. I was invested in having a real, strong representative in this district, which I've lived in for a long time. I thought about other people [as ideal candidates] way before I thought about myself, but I had been working at the national level for four years and I knew I needed to do something rooted in Oakland. I really tuned into the questions: what's my purpose, what gives me energy? I was feeling the call of my community and I made this decision with my heart and my gut. As hard as this job is, I feel like this is the right place for me to be.
BRA: What do you wish you had known beforehand?
NFB: Something that was difficult for me was building a campaign team during the election time. I thought I was declaring early, since it was a year in advance, but already campaign consultants were not available. And now, my staff is awesome, but they are younger and newer. Out of the three new council members here, I'm the only one who doesn't have a staff person who has already worked inside city government. So, it took us a little while to ramp up, but I'm really proud of what we were able to do even in the first few months, with a team so green to being inside government.
BRA: What did your 100-day plan focus on?
NFB: The whole process of building my platform was really good, because we had done focus groups and door knocking to find the focuses that fed into my 100-day agenda. We had a community meeting before I entered office to build my 100-day agenda, and that was probably one of the best meetings, because the whole team helped put it together. Now, we're trying to document our systems and everything, because I'm committed to sharing what we've done and learned. There is so much learning in your first couple of months.
BRA: Can you speak a bit about working with community leaders and organizations?
NFB: I think that there are two levels of community engagement. One is on the neighborhood level, handled through more traditional structures, like a city's neighborhood crime prevention councils. The other is more movement-oriented and part of a community. One really good example of co-governance is that the Alliance of Californians for Community Empowerment (ACCE) and the Oakland Community Land Trust have already been working together to organize tenants who want to purchase their buildings with the land trusts. So, through our budget process, we were able to secure $12 million for this fund to preserve affordable housing and create community ownership. Now that there's funding, we'll work together on a policy that will give tenants the legal tools they need to have the opportunity to purchase their homes.
BRA: What has it been like working with crime prevention councils?
NFB: Something I've heard from other elected officials is that to do progressive policymaking, we have to deliver on constituent issues in our districts, like fixing potholes, improving the parks, and addressing crime. I think it's true, because I think people will have a good experience with me and my team if we focus on things that can improve their quality of life. So, neighborhood crime prevention councils are the official pathway for residents to prioritize safety and police department resources. I'd love to figure out how we can improve the structure and get more people engaged, so that these councils reflect the real diversity of neighborhoods and the different priorities, politics, and experiences that people have.
BRA: What are some of the key issues you're working on?
NFB: Our priorities are basically implementing this $12 million housing fund and expanding the policy for community ownership of our homes, a range of issues related to homelessness, from policy to budget to homeless encampments in the district, and then community engagement and really trying to deepen that at the neighborhood level. By no means are they the only three things we're working on, but they are the major focus.
BRA: How would you like to work in concert with the community on some of these issues?
NFB: My overall experience is that it's like drinking from a firehose. I thought I drank from a firehose at a non-profit, but now, it's like drinking from a firehose 24/7. Ideally, co-governance means that there are awesome organizations or volunteers helping us build out programs. I think there is an ecosystem of governance where you've got movement organizations, unions, faith organizations, and electeds united around a set of values and building a vision together.
BRA: Are there any other lessons that you would like to share with us?
NFB: In terms of leadership development, values are definitely the right starting point. Then you figure out how to turn your values into what you want to do, and how you work with the community to achieve that shared agenda. On a different side, all of the work you will do requires a certain ability to build relationships with other staff at a high level, like the police, as well as our city administrator. Coming in, I was focused much more on the policy, but the way that a lot of issues get fixed is by having good relationships with the people who are doing that work every day.
---
This interview has been edited for length and clarity.