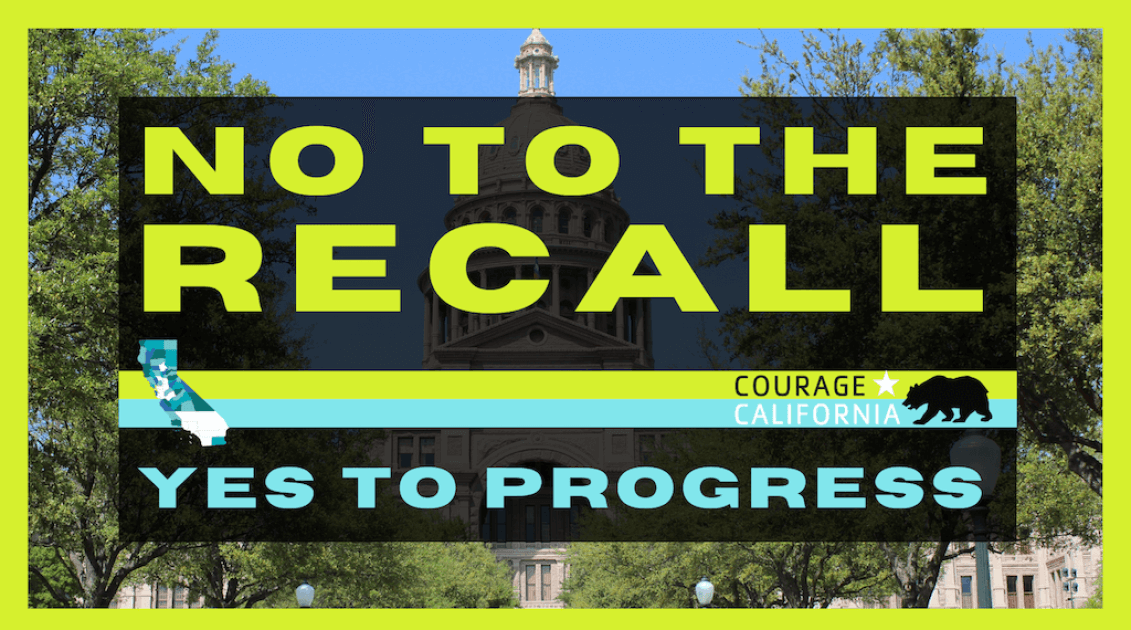 "NO TO THE RECALL, YES TO PROGRESS"
Courage California | Angela Chavez | 4/11/2021
Whatever our color, background or zip code, all Californians deserve a government that works for all of us. We need leadership that is focused on an equitable and just recovery from the COVID-19 pandemic that has impacted everyone, especially communities of color and low-income communities. But right now, an effort to recall Governor Gavin Newsom threatens to set us back on our pathway to recovery. That's why ALL Californians, regardless of political party or beliefs, must unite to stop the unnecessary recall of Governor Gavin Newsom. Our health, safety, and economic security depend on it.
With courage, we can say "No" to a recall and "Yes" to progress!
Read full statement & act now here.